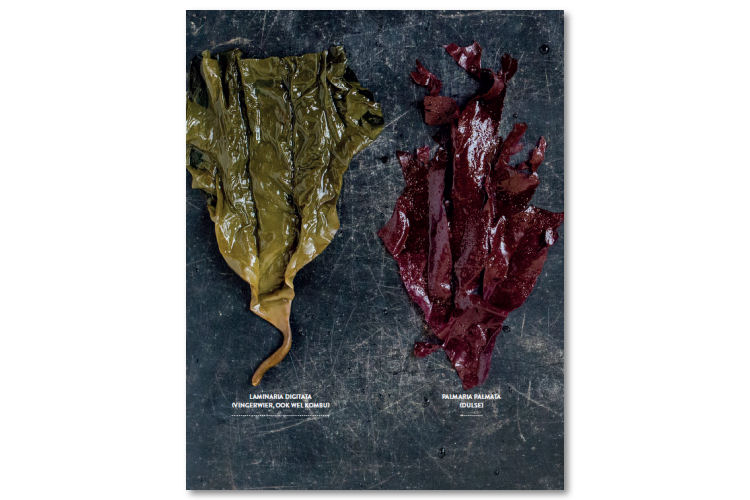 English below
Wist jij dat bij Lekkernassûh verkopen we ook heerlijke gedroogde zeewier in onze verpakkingsvrije winkel? Wij hebben drie soorten: Kombu, Kelp en Dulse.
Zeewier zit stampvol antioxidanten, vitaminen, eiwitten,vezels en vooral veel mineralen als calcium, magnesium, natrium, kalium, ijzer en jodium.
Het is perfect voor vegetariërs en veganisten als alternatieve Omega 3 visvetzuren.
Zeewier bevat in wisselende hoeveelheden jodium : bruinwieren als kombu en zeespaghetti bevatten relatief veel jodium. Gebruik dus ongeveer 5 gram gedroogd zeewier per persoon per dag.
Koktip : voeg Dulse zeewier als topping toe aan je puree, salade, soep, omelet of curry! Of probeer het eens in plaats van kruiden in (plantaardige) boter. Zeewier bevat natuurlijke zouten, je hoeft dus geen extra zout meer toe te voegen en het is een heerlijke smaakmaker.
Wil je meer weten over koken met zeewier? Je kan een leuke workshop volgen met The Green Chef en het leuke boek Groente uit Zee lezen.
---
Did you know we were selling delicious dried seaweed in our Lekkernassûh package-free shop? We have three types: Kombu, Dulse and Kelp.
Seaweed contains a lot of antioxidants, vitamins, proteins, fibers and especially lots of minerals like calcium, magnesium, natrium, potassium, iron en sodium.
It is perfect for vegetarians and vegans as an alternative source of Omega3.
The amount of sodium in seaweed can vary: brown seaweed like kombu and sea spaghetti contain for example a lot of sodium. It is recommended to consume around 5 grams of dried seaweed per person per day.
Cooking tip: Dulse is a delicious topping to add to your soup, salad, puree, curry or omelet! It is naturally salty, you don't have to add extra salt to your dish, and it gives it a delicious subtle taste.
Do you want to know more about cooking with seaweed? The Green Chef organizes workshops around this theme. Check the beautiful book Groente uit Zee as well.