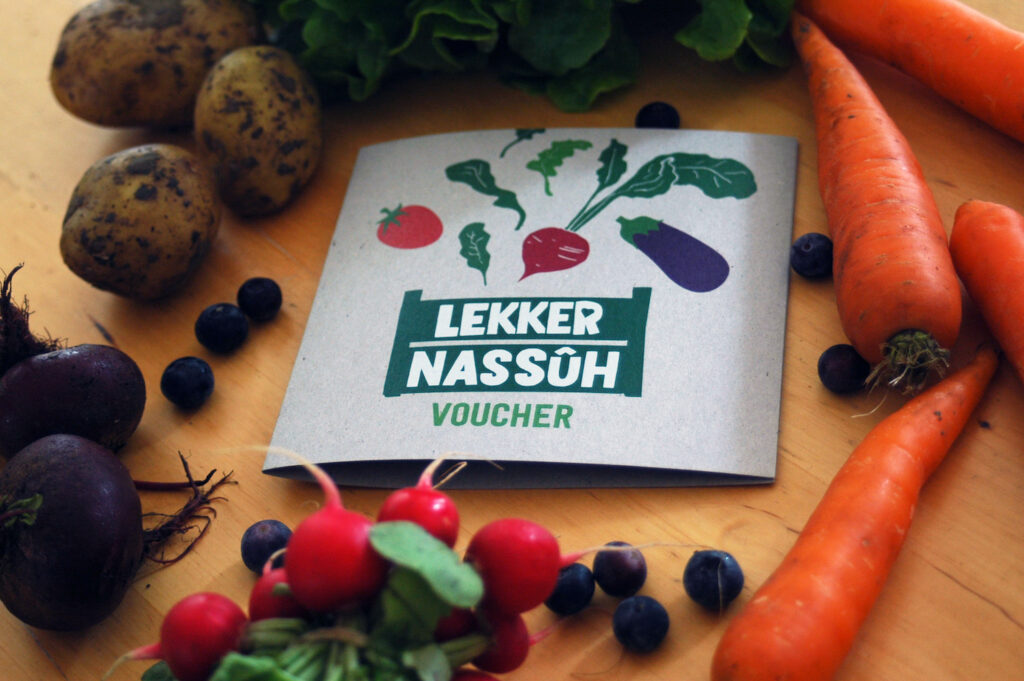 Vitamins you love to give.
Lekkernassûh sells vouchers for € 12.50 each. You can spend the voucher on a vegetable pack, but also at the packaging-free store or on individual products that you can buy at one of our markets. Who would you make happy with such a healthy gift?
How does it work?
Would you like to to buy a vegetable package using your voucher? Please register before 8 pm on Sunday evening for the market the following Wednesday. (Only then will we buy your package). If you want to come once, please unsubscribe yourself after the market.
You can also buy bread, cheese or dry products with the voucher.
The vouchers are only available in the Gymzaal. You can redeem them them at all locations.
The voucher must be spent fully and cannot be exchanged for money.
©️ Foto door Eva Polakovicova