How beautiful it is in city garden Spinozahof! With the lovely summer weather, the garden is blooming beautifully and everything grows lushly. The garden is located in the lively area between the city centre and Holland Spoor station. As soon as you enter the garden, it is one oasis of calm. You can sit on one of the benches hidden in the garden and listen to the buzzing of insects.
A Lekkernassûh market is organised here every Wednesday. Besides your vegetable package, you can also go here for cheese, eggs and bread. Find the address and opening hours here.
Did you know that you can also pick up your package at another market location? Who knows, maybe you haven't been here before. How nice then to take a look at the Spinozahof location while collecting your vegetable package (or of course at one of our other beautiful locations)! How to do this? Change your pick-up location in your personal profile to, for example, Spinozahof and be surprised. Please note! Not all locations have the same opening hours.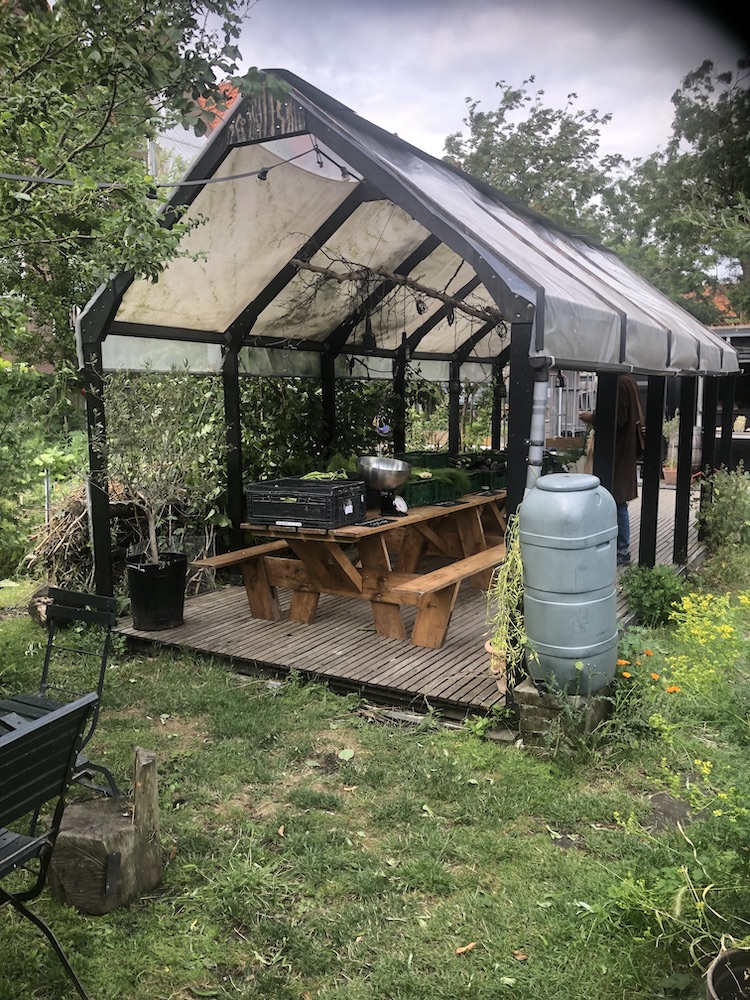 Photos by Killian