🌿 This weekend, a good number of Lekkernassûh participants and volunteers visited Food Swamp The Hague. A food swamp, what exactly is that? Helene, together with Hannah and Suzanne, explained that to us on Saturday morning. All this while enjoying a delicious cup of tea including water mint and water parsley from the food swamp, in the beautiful pavilion of the Permaculture Centre The Hague.
This new concept, which is based on the principles of permaculture, is in fact a kind of food forest. However, the emphasis in the food swamp is mainly on the wet part (the water and banks), and less on the woody part. In the middle of the city, in Zuiderpark, with just under 300 m2, is the first experimental garden, in which plenty of experimentation with this model is taking place. The goal? An alternative agricultural model for the peat meadow area, which no longer requires the groundwater level to be kept artificially low.

The food marsh was created in 2021 and is starting to mature, including in terms of production. The plan is therefore to start offering products in loose sales at Lekkernassûh later this year! 💚
Want to know more? Check out the website https://www.voedselmoeras.org/ or just drop by! Tip: Tours are organised regularly, and there is a spring market at the Permaculture Centre on 30 April.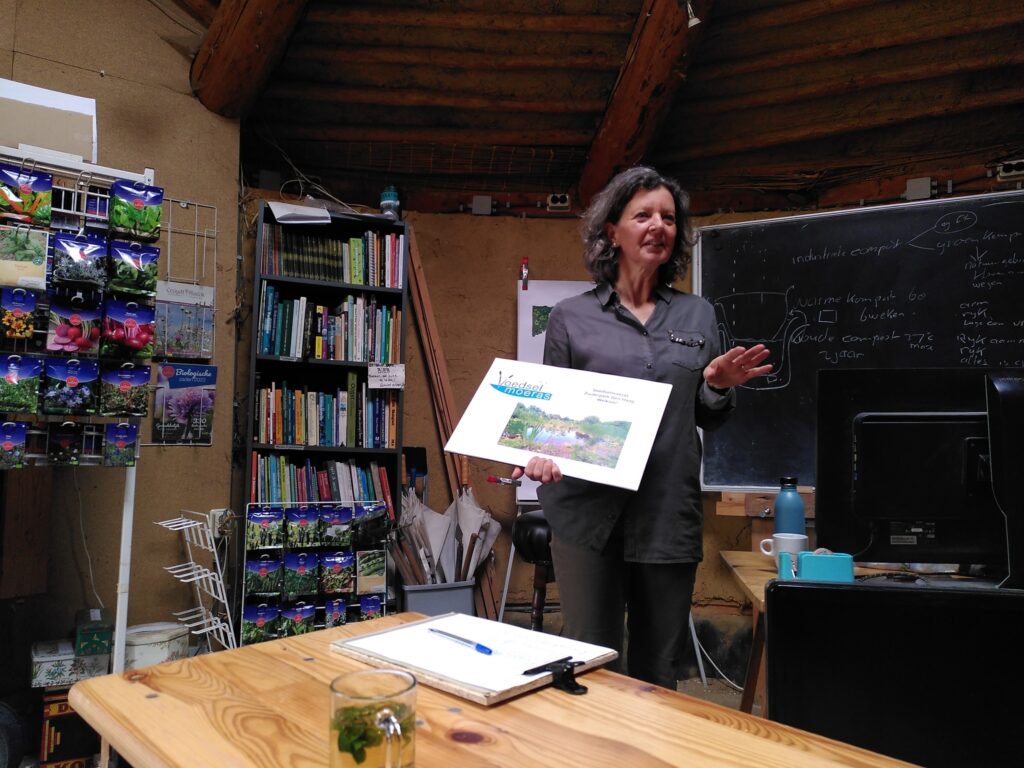 ©️ Fotograaf onbekend